About us
Magnetoterapie DIMAP s.r.o. is Czech manufacturing company for production of pulse magnetotherapy. We are here for you since 1990. Now, we are one of front producers of pulse magnetotherapy in Czech republic and Europe.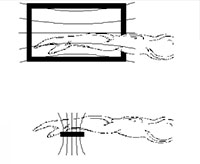 Since 2000 we are making our activity acoording by
ČSN EN ISO 9001.
Certifikates proving quality of production DIMAP are
ČSN EN ISO 13485.
DIMAP offer devices magnetotherapy for home using by need.
Clinical devices: DIMAP V
Family devices: Technimag, Bioconfort, D2000